Tell-Tale Heart, The Raven, The Black Cat

One-Acts 45

By: Albert T. Viola
Cast: 1 M, 1 F, 8 flexible (With doubling: 1 M, 1 F, 2 flexible)
Performance Time: Approximately 60 minutes, 41 pgs.


CLASSIC HORROR COLLECTION. This collection contains three of Edgar Allan Poe's most popular Gothic horror stories and preserves all of the psychological terror that made them classics. In "The Black Cat" (1842), a prisoner tells how, in an alcoholic rage, he kills his favorite pet, a black cat, and then murders his wife and entombs her body in the cellar. In "The Raven" (1845), the author is lamenting the death of his true love, Lenore, when he hears a rapping on his chamber door and is visited by a raven. As the author asks the raven a series of questions in which the raven merely replies, "Nevermore," the author goes from being weak and weary to completely grief-stricken over the loss of Lenore and realizes his soul "Shall be lifted—nevermore." In "The Tell-Tale Heart" (1843), a murderer begins to hear the heartbeat of his victim as he is being questioned by police. As the heartbeat grows louder, the murderer becomes increasingly agitated until he confesses to having killed an old man with a "vulture eye," dismembering his body, and hiding the body parts under the floor. Check out our collection of humorous Edgar Allan Poe stories entitled "Three Sundays in a Week," which includes the stories "Some Words With a Mummy," "Lionizing," and "Three Sundays in a Week."

Freeviews: To read play excerpts click here.

About the Story: To read more about the story click here.
Please remember it is necessary to purchase one script for each cast member and one royalty for each performance.

Scripts: $7.95 each
Royalty: $60.00/performance
Prompt Book: $16.00
Poster Package: $50.00 (50/pkg)
Distribution Rights: $60.00
Artwork Rights: $50.00
Play Pack: $209.00 (13 scripts for cast/crew, 1 royalty, 50 posters, 1 prompt book)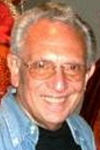 Albert T. Viola (1942-2009) was an award-winning actor and playwright who appeared on Broadway, Off-Broadway, and in television and motion pictures. Mr. Viola also served as a faculty fellow in Mathey College at Princeton University.