Three Sundays in a Week

One-Acts 45

By: Albert T. Viola
Cast: 14 M, 14 F, 10 flexible (Doubling possible.)
Performance Time: Approximately 60 minutes, 49 pgs.


CLASSIC/SATIRE COLLECTION. Surprise and delight your audience with an evening of humorous tales by Edgar Allan Poe. Though Poe is best known for his horror stories, he also wrote several entertaining, lighthearted tales that are celebrated for their quick wit. In "Some Words With a Mummy," a group of scientists unwrap a mummy and bring him back to life only to find out that not only is the mummy completely unimpressed with the politics, architecture, and fashions of modern life, he is surprised and mortified at the Moderns' gross misunderstandings of ancient Egyptian culture. In "Three Sundays in a Week," a young couple must solve a riddle put forth by their stern aunt before they can get married. And in "Lionizing," Thomas falls in love with his own nose and sets forth to learn all he can on the subject of Nosology. As his nose's reputation grows, it becomes an object of admiration for royals, academics, and artists, but when Thomas shoots off Baron Bluddennuff's nose in a duel, Thomas's fame quickly turns to infamy as the Fum-Fudge residents turn on him. For Edgar Allan Poe horror tales, check out our collection entitled "The Tell-Tale Heart," which includes "The Tell-Tale Heart," "The Raven," and "The Black Cat."

Freeviews: To read play excerpts click here.

About the Story: To read more about the story click here.
Please remember it is necessary to purchase one script for each cast member and one royalty for each performance.

Scripts: $7.95 each
Royalty: $60.00/performance
Prompt Book: $16.00
Poster Package: $50.00 (50/pkg)
Distribution Rights: $60.00
Artwork Rights: $50.00
Play Pack: $432.00 (41 scripts for cast/crew, 1 royalty, 50 posters, 1 prompt book)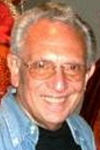 Albert T. Viola (1942-2009) was an award-winning actor and playwright who appeared on Broadway, Off-Broadway, and in television and motion pictures. Mr. Viola also served as a faculty fellow in Mathey College at Princeton University.