Case of Indigestion, A (single play)

Short Plays

By: Dan Blackley
Cast: 2 M, 3 F, 2 flexible (With doubling: 2 M, 3 F, 1 flexible)
Performance Time: Approximately 10 minutes, 9 pgs.


SPOOF. In "A Case of Indigestion," a private investigator on the hunt for a femme fatale's missing boyfriend ends up with two corpses, no dinner, and a stinky fish. Included in the short play collection "A Case of Indigestion."

Freeviews: To read play excerpts click here.

About the Story: To read more about the story click here.
Please remember it is necessary to purchase one script for each cast member and one royalty for each performance.

Scripts: $7.95 each
Royalty: $20.00/performance
Poster Package: $50.00 (50/pkg)
Distribution Rights: $20.00
Artwork Rights: $50.00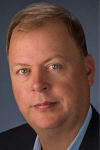 Dan Blackley is an award-winning playwright and director of educational and community theatre. He received his MA in Theatre Arts from California State University, Los Angeles. Mr. Blackley has been a Theatre Arts instructor for the past 25 years. He lives in Orange County, California.