Exchange of Gifts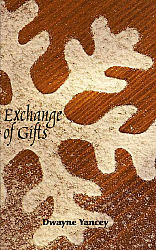 Holiday Plays

By: Dwayne Yancey
Cast: 3 F
Performance Time: Approximately 90 minutes, 89 pgs



HOLIDAY COMEDY. A Russian, an Australian, and a Canadian walk into an airport…and what ensues is a blizzard of laughs! Eager to fly home for Christmas, three foreign college students discover all flights have been canceled and they are snowbound in an airport lobby with nowhere to go. There's a Russian with impressive hacking skills who thinks she's a comedian, a Canadian who is studying grain sciences but suffers from a gluten allergy, and a chair-kicking Australian soccer player who is afraid of snow. Audiences will love this witty, offbeat holiday comedy. Easy to stage, perfect for touring.

Freeviews: To read play excerpts click here.
Please remember it is necessary to purchase one script for each cast member and one royalty for each performance.

Scripts: $8.95 each
Royalty: $75.00/performance
Prompt Book: $16.00
Poster Package: $50.00 (50/pkg)
Distribution Rights: $75.00
Artwork Rights: $50.00
Play Pack: $175.00 (6 scripts for cast/crew, 1 royalty, 50 posters, 1 prompt book)

Dwayne Yancey is a playwright from the Blue Ridge Mountains whose plays have been produced in 47 states and 17 countries. Mr. Yancey is a veteran of the community theatre stage.