Agatha Christie's The Tragedy at Marsdon Manor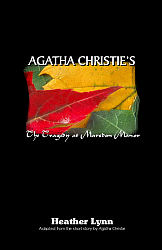 One-Acts 20

By: Heather Lynn
Cast: 5 M, 2 F, 1 flexible
Performance Time: Approximately 30 minutes, 29 pgs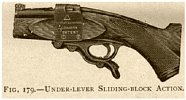 MURDER-MYSTERY. Adapted from the short story by Agatha Christie. On the grounds of Marsdon Manor, Mr. Maltravers is found dead with a small rifle by his side. Since there are no bullet holes in his body, the doctor rules the death due to natural causes. Weeks earlier, Mr. Maltravers, on the brink of bankruptcy, had taken out a large life insurance policy, naming his wife as the beneficiary. Suspicious, the insurance company hires famed detective Hercule Poirot to investigate the mysterious death to find out if Mr. Maltravers committed suicide in a way that would make it look like a natural death in order to ensure his wife's financial future. Just as Poirot thinks he has solved the mystery, the ghost of Mr. Maltravers appears and the case takes a sudden turn.

Freeviews: To read play excerpts click here.

About the Story: To read more about the story click here.
Please remember it is necessary to purchase one script for each cast member and one royalty for each performance.

Scripts: $6.95 each
Royalty: $60.00/performance
Prompt Book: $13.00
Poster Package: $50.00 (50/pkg)
Distribution Rights: $60.00
Artwork Rights: $50.00
Play Pack: $179.00 (11 scripts for cast/crew, 1 royalty, 50 posters, 1 prompt book)